You might have heard the term Energy Medicine, but what is it actually?
We've put together a simple infographic to share 6 of the major modalities in Energy Medicine — what they are and what they can be used to heal (plus we have a special treat for you below!):
What are your experiences with these modalities or any other Energy Medicine techniques? We'd love to hear from you in the comment section below!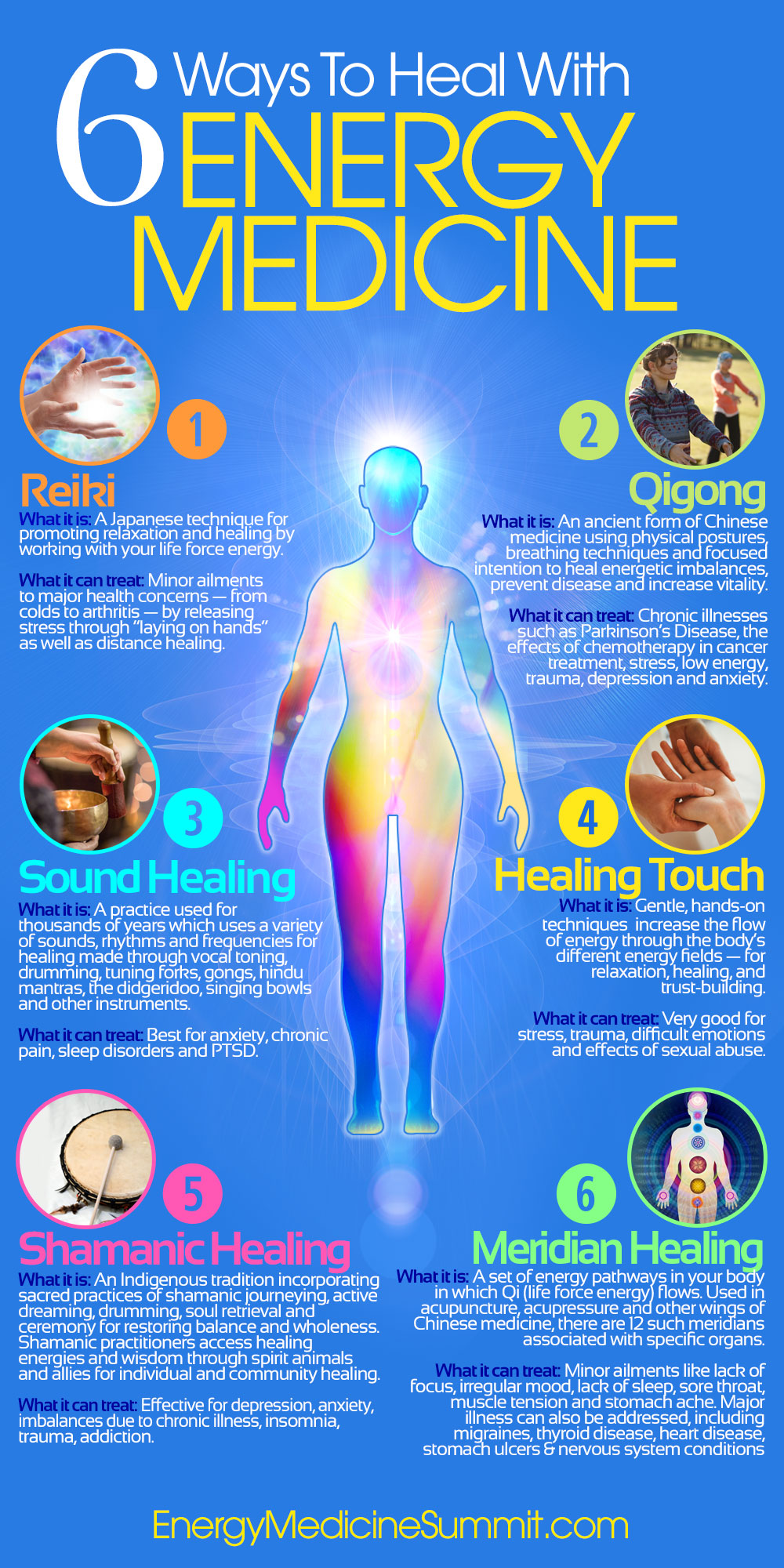 Ready to learn much more?
Discover cutting edge energy practices and unleash your body's natural ability to heal in: The Energy Medicine & Healing Summit: Unlock the Power of Your Life Force to Restore, Revitalize & Heal.