Ancient and modern shamans alike, recognize the total solar eclipse in North America (August 21, 2017) as "Big Medicine."
And YOU can easily engage with the healing wisdom (and add to the potency of this sacred "medicine") with some simple preparation for the Solar Eclipse...
This historic event is so much more than an astrological happening with millions gathering to witness the brief union of moon and sun. (If you plan to be among the spectators, be sure you wear your protective eclipse glasses!).
Wherever you may be in the world, the solar eclipse marks a time in which polarities dissolve, opening us to a portal of profound connection with all of life — according to don Oscar Miro-Quesada, a Peruvian curandero (healer) and world-renowned shamanism teacher.
From microcosmic to macrocosmic... and from the cells in your body to the outer reaches of Milky Way Galaxy, the solar eclipse has a powerful, healing influence.
Align Yourself With Love & Good Intentions for the Solar Eclipse
During the 7 to 9 days before and after the total solar eclipse, you can set positive, intentions and clear out what no longer serves your heart and our world.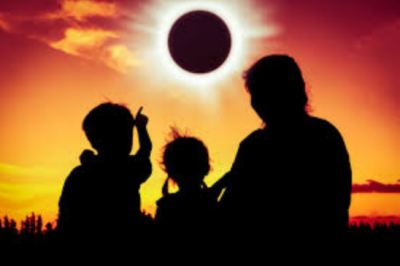 The solar eclipse is a time for healing wounds and relationships — and for re-aligning yourself with love, wisdom and goodness.
So, are YOU ready to partake in the first coast-to-coast (and beyond) solar eclipse in 99 years?!
In the 10-minute video below, don Oscar illuminates the shamanic significance of the solar eclipse... AND he guides you in a beautiful Alignment Practice, timed for this powerful, celestial event.
Immerse yourself in this wisdom transmission – and discover the sacred meaning of this event, in which "Father Sun and Mother Moon unite in loving embrace as one that balances all opposition... all polarity."
Here are some highlights covered by beloved curandero, author and transpersonal psychologist don Oscar Miro-Quesada in this insightful video about this celestial event:
(:29) — The shamanic meaning of the solar eclipse
(:51) — The mythic and geographic path of the solar eclipse
(1:55) — Wisdom teaching on this "moment of shamanic suspended animation"
(2:30) — Invite harmonizing energy into your heart and mind
(3:43) — How to sustain the sacred medicine...YOU are a "Shining One"
(4:26) — Aligning your being with the unity of sun and moon, body and soul, (6:30) — don Oscar's invocation of light and love
You'll also see don Oscar's incredible mesa, a ceremonial altar in the background... a centerpiece of the Pachakuti Mesa Tradition of Peruvian shamanism.
And don't miss his fanning of the bundle of Condor Eagle feathers in an invocation of love and light...
How are you celebrating the solar eclipse? What does the union of the sun and moon represent to YOU — whether or not you'll be able to view the eclipse? We'd love to hear from you!
Tap Into the Sacred Relationship Between the Sun and Moon and Reflect the Light of Your Own Soul Into the World (during the eclipse and beyond!)

Have you been touched by don Oscar Miro-Quesada's teachings in this video or elsewhere? Share your thoughts in the comments below.