Deep down, at your core, you know you are so much more than your everyday experiences and the limitations of your mind...
Yet, they can keep you stuck in the past, living in survival mode, and reliving the same experiences over and over.
Bioenergetic Medicine pioneer Dr. Sue Morter reminds us that even though it sometimes seems like the mind is running the show, it's just one part of our multi-layered and never-ending anatomy of electromagnetic energy.
And when you can slow the mind and teach it to flow in tandem with your energy body, you become in tune with your essential self — and life becomes more effortless, meaningful, harmonious... and fun!
In the following short, yet powerful video, Dr. Sue dives deeper into this concept, providing a visual diagram of the energetic body…
... and explaining how you can work with energy and build energetic circuits to uplevel your consciousness and life.
Don't miss these highlights in this mind-expanding video:
(0:08) — A diagram illustrating your energetic body and biofield
(0:14) — The limited box of mental energy
(0:34) — How the noisy, overthinking mind operates
(1:19) — Aligning and integrating the mind and soul energy
(2:15) — Building the electromagnetic circuitry of your creative self
Dr. Sue has some truly life-changing wisdom to share — I hope you'll set aside a few minutes to watch.
Sign Up Now to Clear Hidden Blocks in Your Energy Circuitry, Liberate Your Inner Healer & Amplify Your Power to Manifest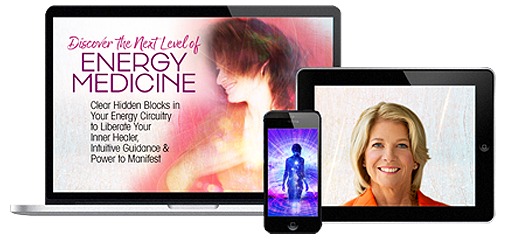 Your information is safe with us! We'll never share or sell it, and will use it to send you notifications about this program and other related information from The Shift Network. Each email we send contains an unsubscribe link for your convenience.
Discover the Next Level of Energy Medicine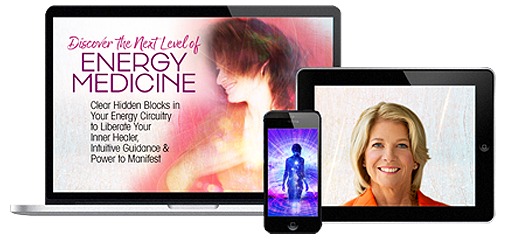 Click below to register for the FREE online event with The Shift Network
Learn More