There is a secret force that is pulsing at the core of everything you do…
It governs how you feel and express yourself.
It plays a crucial role in your energy and vitality, and it is critical to your healing process — emotional and physical.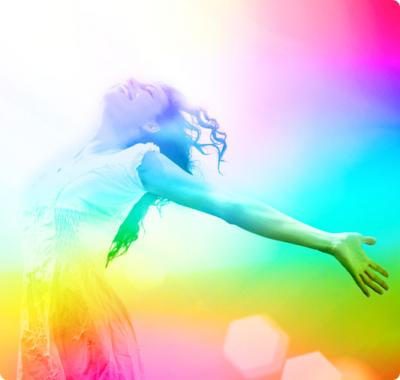 This force is pulsing through you every day and it is the force you need to know how to handle in order to be truly successful in your life...
This force is what chakra pioneer and expert, Anodea Judith, calls "charge." Charge is known by many other names — chi, prana, or life force to name a few — and according to Anodea it is a "missing link" that no one is talking about for understanding and improving any aspect of your life.
Whether you are interested in improving your relationships, manifesting a specific goal, healing your body, managing stress and anxiety — or just about anything else — working with your charge is the key. Anodea has spent over 40 years educating people about charge and how to manage it through the chakra system.
She helps her students to bring up their charge when they need energy, aliveness and vitality, and how to calm their charge when they feel anxious, over-stressed, or uncomfortable.
Managing your charge is a powerful form of energy healing for your physical and emotional bodies. Blockages in your charge can manifest as emotional issues and health problems — and clearing these blockages can improve such issues.
When you learn how to manage, cultivate, encounter, handle and embrace your charge, your world opens up. You can transform how you see yourself, you can improve your relationships with loved ones, and you will likely find that your ability to manifest the things you desire in this world is set aflame…
Listen in to this video with Anodea as she explains more about this fluid and vital energy called charge, and how you can use it to be fully in charge of your life.
Don't Miss These Video Highlights:
(0:00) — How you can tell when a charge is running through your system
(0:51) — The effect that charge has on our system, our bodies, and our emotions and the negative impacts of misalignment of your charge
(1:39) — How your charge becomes muted or overexpressed and how this affects your life
(2:15) — How learning to cultivate and manage your charge can change your life
---

Have you been touched by Anodea's teachings in this video or elsewhere? Share your thoughts in the comments below.