When you awaken your Kundalini, you turn on a switch that puts you in resonance with the universe... So says spiritual teacher and Kundalini expert, Raja Choudhury, in the above video.
What is Kundalini?
"Kundalini is an ancient shamanic knowledge of our inner biology that connects to an outer cosmology," explains Raja. It is an energy within each of us that, when awakened, has the power to attune you with the vast intelligence of the universe...
The result? Bliss, harmony, and a steady stream of synchronicities. Serendipitous coincidences manifest in your life as you begin to recognize symbols, signs and sacred patterns in the world around you on a profound, intuitive level.
Eventually, says Raja, "you realize that you're dealing with another level of intelligence that is beyond the normal day-to-day faculties that we use."
When activated in the right way, there are few things that can accelerate your spiritual awakening faster than tapping into this divine force within you.
Make sure to catch these highlights that Raja shares in this 2-minute video:
(0:03) — How Kundalini energy is like tapping into a cosmic network, a vast connection to something more than yourself.
(0:30) — A resonance occurs to activate creativity and energy in your life, filling you with bliss and harmony.
(1:03) — A vast intelligence manifests as synchronicities of coincidences, patterns, symbols and signs.
(1:26) — Awakening your Kundalini energy separates you from an "ordinary life of mere mortals" and attunes you with this vast intelligence of the universe.
With your Kundalini energy awakened, you evolve into a more beautiful, radiant soul while being fully engaged in the world.
To discover more about harnessing your Kundalini energy to accelerate your spiritual awakening and bring bliss and harmony into your daily life, register for this free online event with Raja Choudhury.
Sign Up Now to Tap Into the Kundalini Energy Within You to Heal, Grow And Illuminate Your Inner Light In Service to the World.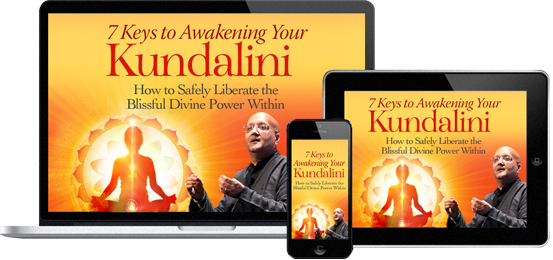 Your information is safe with us! We'll never share or sell it, and will use it to send you notifications about this program and other related information from The Shift Network. Each email we send contains an unsubscribe link for your convenience.
7 Keys to Awakening Your Kundalini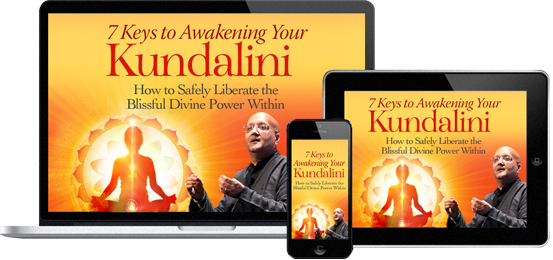 Click below to register for the FREE online event with The Shift Network
Learn More