What if you could adventure beyond your ordinary mind to pioneer a new understanding of life — one that's more deeply connected to the cosmos?
This is absolutely possible through the power of non-ordinary states, including shamanic consciousness. Seekers around the world are discovering how exploring non-ordinary states of consciousness can transform their lives.
In this video, transpersonal pioneer Stan Grof explains how the western world has often dismissed practices that can help seekers connect with these life-changing states — and shares the different forms of non-ordinary states that were discovered by other cultures around the world.
What are Non-Ordinary States of Consciousness?
Don't miss these highlights in this insightful video with Stan:
(0:05) — The characteristics of non-ordinary consciousness
(1:05) — The only group in all of human history that doesn't acknowledge non-ordinary states of consciousness
(1:32) — The many ways cultures across the world seek to induce non-ordinary states of consciousness
With all that's going on in our world today, why should we all explore non-ordinary states of consciousness? It turns out that exploring non-ordinary, holotropic states of consciousness holds powerful wisdom for navigating the very issues we're facing — from social injustice to the climate crisis and beyond.
Exploring non-ordinary states is not about escaping reality or getting high. Instead, it's about raising your level of awareness and being beyond your small self as you discover your true Self, and become a more compassionate citizen of the world:
Why Explore Non-Ordinary States of Consciousness?
Watch for these highlights:
(0:00) — What your non-ordinary states of consciousness can show you about yourself
(0:50) — Insights you'll learn about the environment and your fellow humans from non-ordinary states of consciousness
(2:19) — The part of your psyche you can deeply connect with
Stan's pioneering wisdom is truly fascinating! I hope you take a few minutes to watch these eye-opening videos.
Join this FREE video event with Stanislav Grof and discover new tools and insights at the frontiers of psychology and spirituality to more effectively create lasting healing and growth for yourself and others.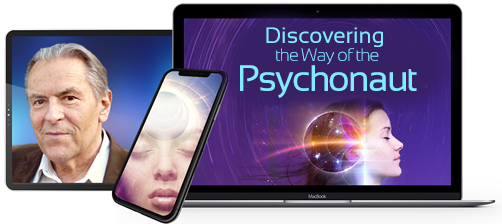 Your information is safe with us! We'll never share or sell it, and will use it to send you notifications about this program and other related information from The Shift Network. Each email we send contains an unsubscribe link for your convenience.
Discovering the Way of the Psychonaut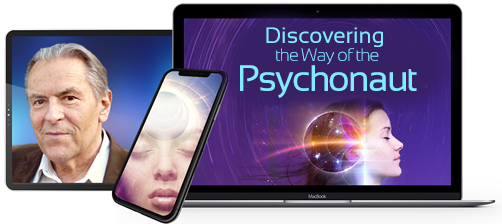 Click below to register for the FREE online event with The Shift Network
Learn More